What are the Advantages of Genuine OEM Ford Parts?
Have you asked yourself, "What are the advantages of genuine OEM Ford parts?" When you bring your Ford vehicle to the Service Center at Citrus Motors Ford for routine maintenance or repair, you've likely heard our technicians discussing which genuine OEM Ford parts to use for your vehicle. Going to a corner garage or independent mechanic, on the other hand, means technicians will use aftermarket parts. What's the difference? Discover why your Ford Fusion or F-150 will benefit from OEM over aftermarket parts on the roads of Rancho Cucamonga!
About Ford OEM Parts
OEM, or Original Equipment Manufacturer, indicates that parts of this nature are made by Ford specifically for Ford vehicles. Meanwhile, aftermarket parts come from a parts company, and they're often optimized to be compatible with as many makes and models as possible. With this in mind, it's clear that aftermarket parts cannot guarantee the perfect fit like authentic OEM parts can. This is especially true for visible parts – who wants mismatched colors adorning their Ford Escape around Fontana?
OEM Parts Advantages
Aftermarket parts are often assumed to be less expensive than OEM parts. That isn't always the case, but if so, less expensive also means cheaper in other ways, like quality and performance. Enjoy the following advantages of OEM Ford parts:
Quality: As we said, cheaper aftermarket parts typically means they were made with low-quality materials, which in turn can cause them to wear more quickly or fail entirely.
Performance: Ford OEM parts were designed for Ford vehicles and Ford vehicles alone, which means they will fit perfectly in place and function just as they are meant to function. No need to worry about parts malfunctioning as you visit the best restaurants in Ontario, CA!
Selection: The variety of aftermarket parts may be overwhelming and confusing for some Alta Loma-area drivers, whereas a visit to our Ford Parts Department leaves no guesswork for you. You will get exactly what you need for your specific Ford repair or maintenance needs.
Parts Warranty: All genuine Ford OEM parts come backed by a 2-year/unlimited-mileage warranty, in case further issues arise down the road. The same can't be said for all aftermarket parts.
Vehicle Warranty: Using aftermarket parts is risky, especially if you are driving a new Ford that is still under warranty. That's because doing so may void your warranty coverage if something goes wrong.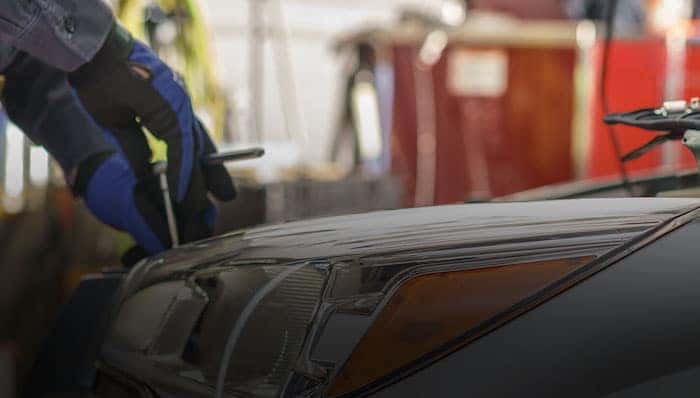 Turn to Citrus Motors Ford for Ford OEM Parts
At Citrus Motors Ford, drivers from Ontario and beyond have access to a range of genuine OEM Ford parts, including Ford key fobs. Schedule a service appointment today to have our certified technicians handle any replacements, or feel free to order parts online to complete repairs at home. Either way, feel free to get in touch with any questions!
Recents News from Citrus Motors Ford
When it comes time for your new tires, it's important that you select the right kind of tires not only for your vehicle but also for your driving needs. There are three major types of tires that are generally used for passenger cars and light trucks. These include general use passenger tires, all-weather tires, and…

Seasonal Maintenance Milestones For Your Vehicle https://t.co/JoGN4AZa31 pic.twitter.com/EIU3xfTuNR — Scamper smith (@ScamperSmith) October 4, 2017 With summer ending, and fall beginning, it is a good idea to ensure that you are ready for the conditions of fall by bringing in your car for a tune-up. We can inspect your tires for proper inflation and replace…

Getting in the driver's seat of your brand new car is an experience most car owners never forget. There's nothing like the first ride in the car you picked out, the one that was everything you wanted, the one that beat the competition and proved to be everything you wanted. Of course, even after that…